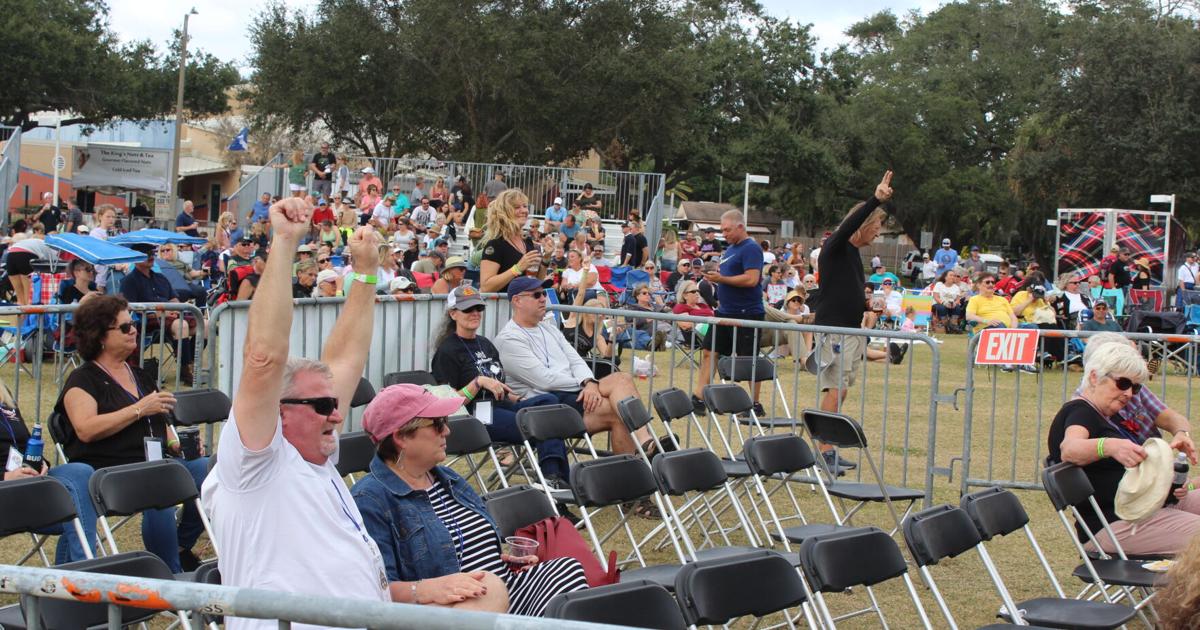 Annual festival draws large crowds to Highlander Park | North County
DUNEDIN – Neither the pandemic nor a bit of rain dampened the spirits of the crowd at the Dunedin Celtic Music and Craft Beer Festival on November 20.
Eric MacNeill, chairman of the Dunedin Scottish Arts Foundation, said he was delighted with the turnout at Highlander Park for the event.
"It looks like they're having fun, and that's great," he said.
Last year's event was scaled back and attendance was limited due to the pandemic. The purpose of the event was to keep some "financial things afloat" for the foundation, MacNeill said.
"There wasn't a big stage like this. Some bands would come and play for very little or nothing. There were no VIPs. It was very, very small," he said .
MacNeill expects the Highland Games, scheduled for April 2, to also be a big event, with competitors, clans, dancers and bands.
"We're discussing right now how we can perhaps work the layout more efficiently to accommodate a really big event in April. We're excited about that," he said.
The foundation, through its events and other activities, strives to promote and preserve Scottish culture in Dunedin.
Several events in Dunedin, as in countless other communities, have been canceled or reduced due to COVID-19 over the past 20 or so months.
"I think everyone in the community is so happy to be together in one place and having fun and eating well to support a great cause, which is our children in our Celtic culture and our pipe bands, and listening to wonderful music," Mayor Julie Ward Bujalski said at the festival.
She also noted that the day before the event, city officials held their end-of-year party.
"For the first time, a number of us were together in one room. So that feeling of seeing people you only talk to on a computer screen or on the phone was so wonderful," said- she declared. "I kind of feel the same way about it. Lots of familiar faces and people wanting to come out and support the community. I think we'll continue to see that next year."
Bujalski said that whenever she attends the Dunedin Highland Beer and Music Festival and Games and Festivals, scheduled for April 2, she feels they are the heart and soul of the community because of the city's culture.
"It just reminds you of who Dunedin is, and we are a Celtic community," she said.
The founding fathers of Dunedin were Scottish.
"That's probably the favorite part of it all. It just reminds us to remind you who we are," Bujalski said.
Along with several Celtic bands, the Dunedin High School Highlander Band and the City of Dunedin Pipe Band provided entertainment. A variety of food, beer, clothing and other merchandise was offered.