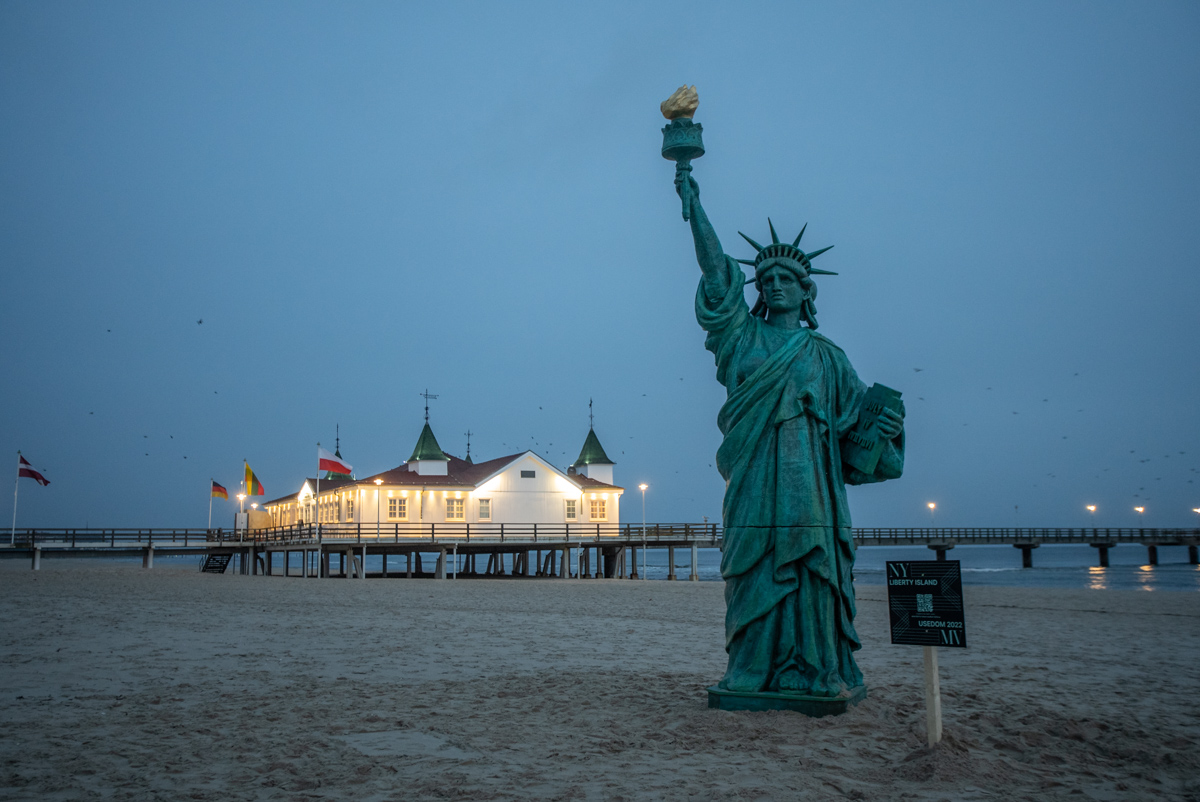 New York Philharmonic Orchestra Announces Residency at Usedom Music Festival
the New York Philharmonic is set to end its pandemic-induced moratorium on foreign travel in May, when they make three concert appearances at the Usedom Festival. The festival takes place on the Baltic island of Usedom, off the coast of northeastern Germany, near the Polish border.
The residence makes it possible to celebrate the 20th anniversary of the Peenemünde concerts, the 80th anniversary of the United Nations and the 180th anniversary of the New York Philharmonic.
The performances will take place at the Historical Technical Museum in Peenemünde, which was once a scientific military base where the Nazis developed super-weapons. The festival now holds concerts there to promote world peace.
The New York Phil's first concert, which also serves as the festival-wide opener, takes place on May 20 and features the pianist Jan Lisiecki as a soloist in Beethoven's Piano Concerto No. 5, "Emperor". The program also includes the European premiere of Nina Shekharthe newly commissioned work of Luminaas well as Shostakovich's Ninth Symphony.
Violinist Anne-Sophie Mutter joins the orchestra on May 21, performing a 2001 work written especially for her: André PrevinViolin Concerto by. Joan Towerwork inspired by suffrage 1920/2019 will receive another release, as well as Bartók's evergreen concerto for orchestra.
The third program presents the baritone Thomas Hampson singing excerpts from Mahler Knaben Wunderhornsas well as performances of Walker's lyrics for strings and Dvořák's Symphony No. 7.
However, this concert does not conclude the orchestra's festival commitment: on May 23 and 24, the musicians will collaborate with members of the Baltic Sea Philharmonic to present two chamber music concerts, including Barber's summer music, Mozart's Horn Quartet in E flat major and Brahms' String Sextet No. 2.